Florence Film Awards discovers emerging filmmaking talent globally
Florence Film Awards discovers emerging filmmaking talent globally
Florence Film Awards (FFA) is an international Film Festival. FFA has consisted of annual awards and monthly selections. It was also known as the monthly film festival in Tuscany.Florence is the city of Art, and films are considered the highest point of Art. The festival's mission is to promote films and be another step up in the filmmakers' careers.Each month, their Jury will award the best films through public and private screenings.A selection of short films will be screened monthly in Florence at Scuola di Cinema Immagina (Immagina Film School).
This prestigious international film festival eventually takes place annually in Florence, Italy, at the end of each year. The festival celebrates independent and emerging filmmakers from around the world and showcases a diverse range of films in various genres, including narrative, documentary, animation, and experimental.
Florence Film Awards aims to recognize and honor filmmakers who demonstrate exceptional talent and skill in their craft. The festival includes a competition section where films are judged by a panel of industry professionals worldwide, and awards are given in various categories, including Best Feature Film, Best Short Film, Best Director, Best Actor/Actress, and Best Screenplay, among others.
In addition to the screenings and awards, the festival also offers networking opportunities for filmmakers, workshops, and panel discussions on various aspects of filmmaking.
Further, it has many categories like Best Picture (feature film or short film, any genre), Best Feature Film, Best Feature Documentary, Best Indie Feature Film (low budget), Best Short Film, Best Indie Short Film (low budget), Best Short Documentary, Best Super Short Film, Best Web/Tv Series, Best Music Video, Best Student Film, Best Experimental, Best Animation, Best Inspirational Film, Best Drama, Best Comedy, Best Horror, Best Thriller, Best Action, Best Sci-Fi, Best Fantasy, Best LGBTQ, Best Short Script, Best Feature Script.
The awards are also assigned for short film and feature stories, such as Best Producer, Best First Time Director, Best Director Feature Film, Best Director Short Film, Best Actress, Best Actor, Best Original Screenplay, Best Original Score, Best Original Song, Best Cinematography, Best Editing, Best Sound Design.
There are renowned and seasoned showbiz personalities on the Jury who will evaluate the work of filmmakers. Well-known music and film producer Lancen Gm has also been part of the Jury at the Florence Films Festival since 2022. Gaoming Li, known in entertainment as Lancen Gm, is an award-winning filmmaker and artist with a unique array of accolades in his ever-growing catalog.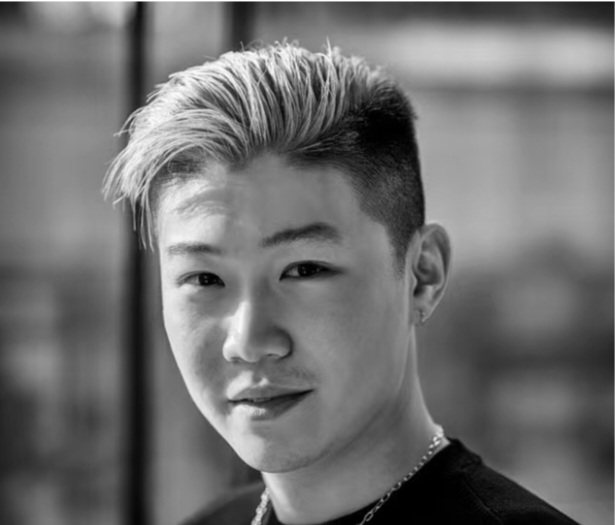 Lancen Gm, music and film producer
According to Lancen GM, the Florence Film Awards aims to be a platform for creativity and cultural exchange while supporting emerging talent and recognizing excellence in filmmaking.
Aisha Cerami will be part of the Jury at the Florence Film Awards. She is the daughter of Oscar-winning screenwriter Vincenzo Cerami and actress Mimsy Farmer, an Italian writer, and screenwriter. Similarly, YARI GUGLIUCCI will also be part of the Jury. He is a well-known actor and writer. In other, the actress, dancer, choreographer ROBERTA MASTROMICHELE, award-winning producer AnilaNugmanova, Italian composer and pianist GIULIA MAZZONI, Film Director and Screenwriter MASSIMILIANO MAUCERI, Actress, playwright, screenwriter, and producer STELLA SACCA', Actress CARLOTTA GALMARINI, award-winning Screenwriter and Director ABLAY NURMANBETOV and award-winning Director DANIELE GANGEMI will be part of Jury.
Similarly, Screenwriter and Director GIUSEPPE DE VUONO, Director and Screenwriter FRANCESCO GIARDIELLO,Director and Screenwriter ANASTASIA VULGARIS, Director, Producer and Writer ALBERTO SCISCO, Actor, Voice Artist, and Producer GABRIELE TACCHI, Screenwriter EMANUELE LA PLACA, and Film Director ANDREA SIGNORINI will play the role of Jury in the Florence Film Awards.
As the new year, film markets are starting to ongoing universally. European Film Market Germany, Filmart Hong Kong, Hong Kong Asia Film Financing Forum, Hong Kong, Annecy International Animation Film Market France, American Film Market (AFM) US, and so on are coming the way. The jury members and the event seek new ideas and connections with no regional limitations. According to Lancen Gm, Eastern Europe has a lengthy background of artistic creations, and the South Asian region has great potential to grow to relate to the international film market. There is a massive opportunity since they are waiting to be discovered. It could also create more opportunities for cultural exchange and collaboration between filmmakers from different parts of the world.